Delicious Getaway
It seems like I rarely leave Seattle these days. While I really love spending everyday in my favorite city, there's definitely a thrill to getting out of town for a couple days. Our fun trip to San Francisco to see friends included a mind-blowing dining experience at Atelier Crenn.
Would you like a tour of this amazing experience?
First things first, pick a truffle!
The menu is presented as poetry in flowers.
Each line of the poem has food representation!
I've never posted a meal dish-by-dish before, but in the case of Atelier Crenn, I believe we should have a little poetry reading.
So Savory
Fall has come with its cool breeze
Searching for those swimming creatures, tasty and crispy
Hidden in fallen leaves are treasures of the earth and sea
Come with me and look into the golden light
A burst of oceanic feeling, salty black pearls
The whimsically ebullient blue umami leaning on the bluff
As armored gents recount yellow giants and elfin foresters
The ephemeral beauty born of jade effervescence sang
In starlight's blush, an earthly song for the tender-footed beast
Lingering blossoms fall for the bounty of the gatherer's harvest
Dessert Like Mayan Poetry
The savory dishes were beyond anything I could have imagined, so I eagerly anticipated dessert, which you know is my favorite! There were SEVEN desserts!
Yes, you read that right: seven desserts. I do believe that is a very fair ratio!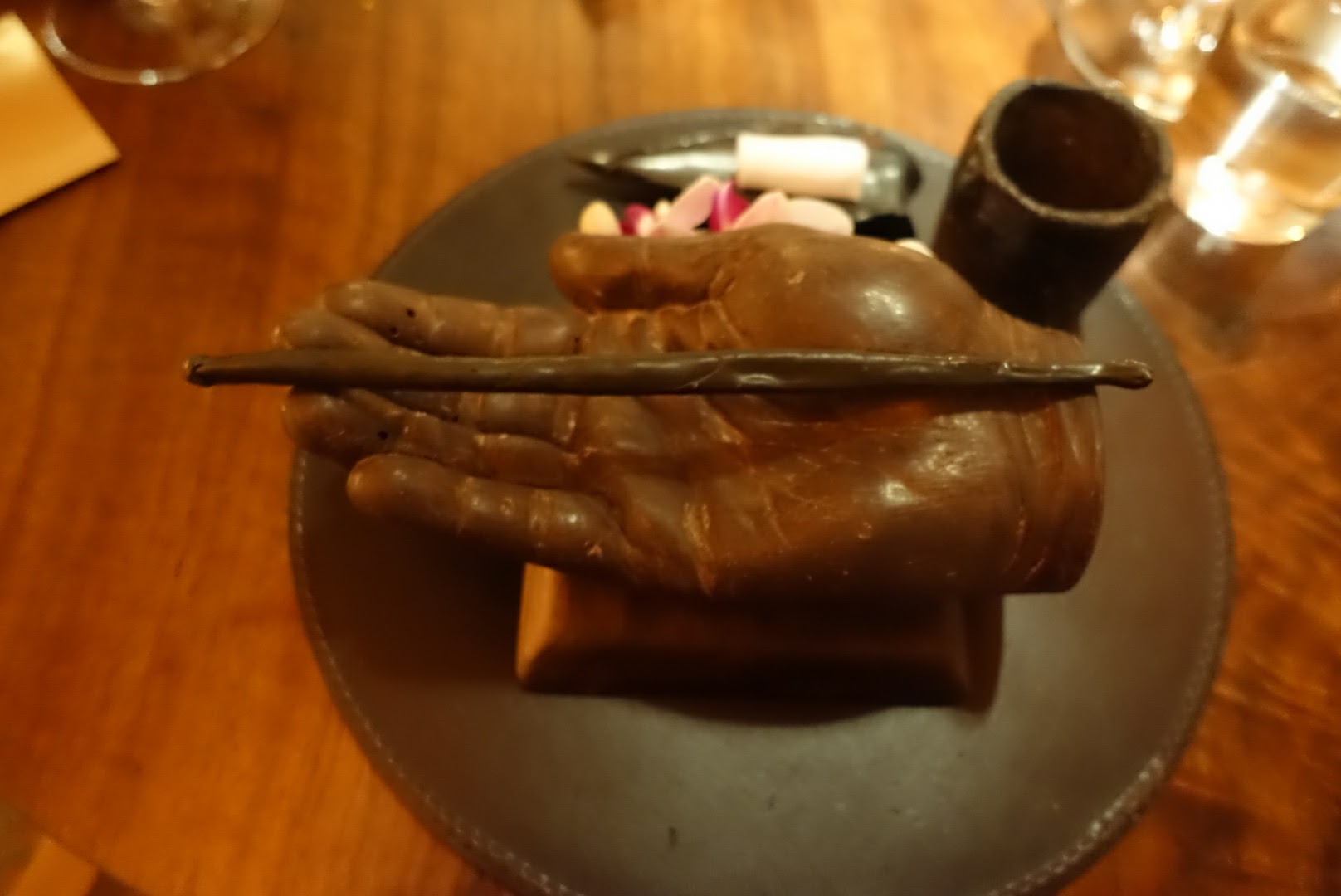 Every single dish at Atelier Crenn was beautiful beyond description and I will never forget such a special experience. If you happen to be in San Francisco and want to treat yourself to something incredible, make a reservation at Atelier Crenn.
(And if you want to follow along with more San Francisco food adventures, I highly recommend following FoodieCow on Instagram!)